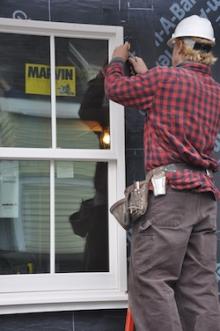 Examining all components of the home is important to ensure the health of the entire home. As home performance contractors, we look at everything from the attic to the basement, top to bottom, lighting to windows, and beyond.
Though a new profession developed due to an ever-present need to fix problems within our homes, Home Performance contractors are innovative and always looking to improve performance. Combining efficiency and durability, we ensure premium quality and examine the ways in which parts of your home behave with one another to ensure a healthy environment and patterns of efficiency.
As a result, the home is healthier, more efficient, and cleaner — all of which benefits you.
Energy Audits
Blower Door Testing
Infrared Diagnostics
Air Purification
Ventilation
Dehumidification
Crawl Space Encapsulation
Furnaces
Air Conditioning
Heat Pumps
Service Plans
Air Sealing
Insulation
Contact us for more information about Home Performance, or to schedule an upgrade today.
Schedule your free consultation today!